Discover Dubai's top 10 treasures and create lasting memories
The city has been one of the biggest hotspots lately, and people from all around the world make it their dream location. Before visiting here, we tend to look up "what is most amazing in Dubai" or "what is so special in Dubai." Naturally, a long list would appear of numerous agencies boasting about some of the best places to visit in Dubai, but on a few can execute it with finesse, and this is where Book My Bharat comes in.
Dubai, located in the United Arab Emirates, is a city that has taken the world by storm with its towering skyscrapers, luxurious shopping centers, and iconic landmarks like the Burj Khalifa, the world's tallest building, and the seven-star Burj Al Arab hotel. This city has something for everyone and attracts millions of tourists every year.
It is a city like no other, offering a unique blend of modernity, luxury, and tradition. From its towering skyscrapers to its bustling souks and traditional neighborhoods, Dubai is a destination that truly has something for everyone. Whether you're a culture-seeker, a thrill-seeker, or simply looking for a relaxing break in the sun, this city has it all.
What is the most famous thing in Dubai? Is it just the iconic landmarks and breathtaking architecture? The city has much more to offer. Book My Bharat offers customized travel packages based on your specific interests and preferences, whether you're a thrill-seeker looking for adventure sports such as skydiving, sandboarding, and hot air balloon rides or a culture enthusiast wanting to experience the city's rich heritage and history. The 10 best things to do in Dubai are endless but we have taken the liberty to provide you with a comprehensive list of all highly acclaimed hotspots. So, everyone buckle in because we will take you on tour, glancing over the top 10 things to do in Dubai – 
Grand Mosque 
The Grand Mosque, also known as the Jumeirah Mosque, is one of the most beautiful and iconic religious structures in the city. It is one of the quintessential things to see in Dubai. Its stunning white marble façade, intricate Islamic architecture, and serene atmosphere make it a must-visit destination for anyone exploring the city. Whether you're a tourist seeking to learn more about the local culture and religion or a local resident looking to deepen your spiritual connection, the Grand Mosque is the perfect place to start. 
Burj Khalifa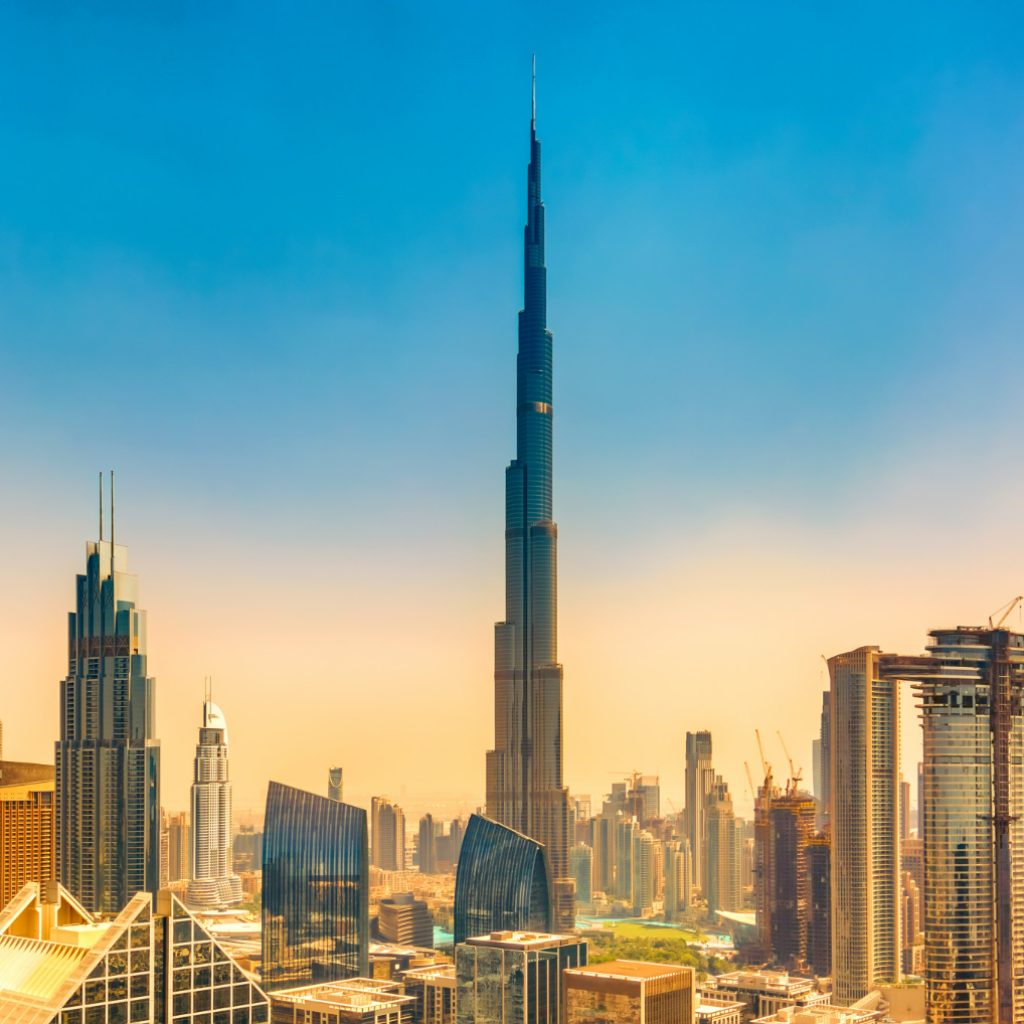 The Burj Khalifa is a skyscraper that is not just an architectural marvel but also a symbol of modern-day Dubai. Standing at a staggering 828 meters tall, it is the tallest building in the world and offers breathtaking views of the city from its observation deck. From its sleek and futuristic design to its state-of-the-art amenities, the Burj Khalifa is the best place to stay in Dubai. 
Arabian Desert Safari
The Arabian Desert Safari is one of the best places to visit in Dubai. It is an exciting adventure that takes you deep into the heart of the desert. Experience the thrill of dune bashing, enjoy a sunset barbecue dinner under the stars, and marvel at the breathtaking beauty of the desert landscape. From the thrill of sandboarding to the peacefulness of camel rides, there is something for everyone on this unforgettable desert adventure. 
Dubai Museum
The museum is one of the most intriguing things to see in Dubai; located in the Al Fahidi Fort, it is a treasure trove of information and history about the city. Its immersive exhibitions and interactive displays offer a fascinating glimpse into the past and present of Dubai, from its early days as a fishing village to its current status as a bustling metropolis. From traditional Bedouin life to the development of the modern-day city, the museum is a must-visit destination for anyone interested in the city's rich cultural heritage. 
Al Fahidi Historical Neighbourhood
  The Al Fahidi Historical Neighborhood is a unique and charming corner of Dubai that offers a glimpse into the city's traditional past. With its winding alleyways, a traditional courtyard, and historic buildings, it is a peaceful escape from the bustling modern city. Here, visitors can stroll along the narrow streets and admire the traditional architecture, visit museums and art galleries, and sample delicious local cuisine in traditional cafes and restaurants.
The Dubai Mall
The Dubai mall is a shopper's paradise, offering a wide range of retail options, from high-end luxury brands to more affordable fashion labels. But it's not just a shopping center – it's a destination in its own right, with a range of attractions and entertainment options that will keep visitors of all ages entertained for hours. The mall has something for everyone, from the iconic Dubai Fountain to the indoor ice rink. One of the most fun things to do in Dubai is you can visit this mammoth of a mall and take a stroll through the indoor aquarium or simply relax in one of its many cafes and restaurants.
Dubai Marina
The Dubai Marina is a stunning man-made canal city that offers a blend of luxury living, shopping, dining, and entertainment options. With its stunning skyscrapers, bustling promenade, and world-class yachts, it is a hub of activity and excitement. From its picturesque marina walk, where you can stroll along the water's edge and admire the luxury yachts, to its diverse range of dining and entertainment options, the Marina is a destination not to be missed. Whether you're looking to relax with a coffee, enjoy a delicious meal, or simply take in the stunning views, the Dubai Marina has something for everyone.
Atlantis water parks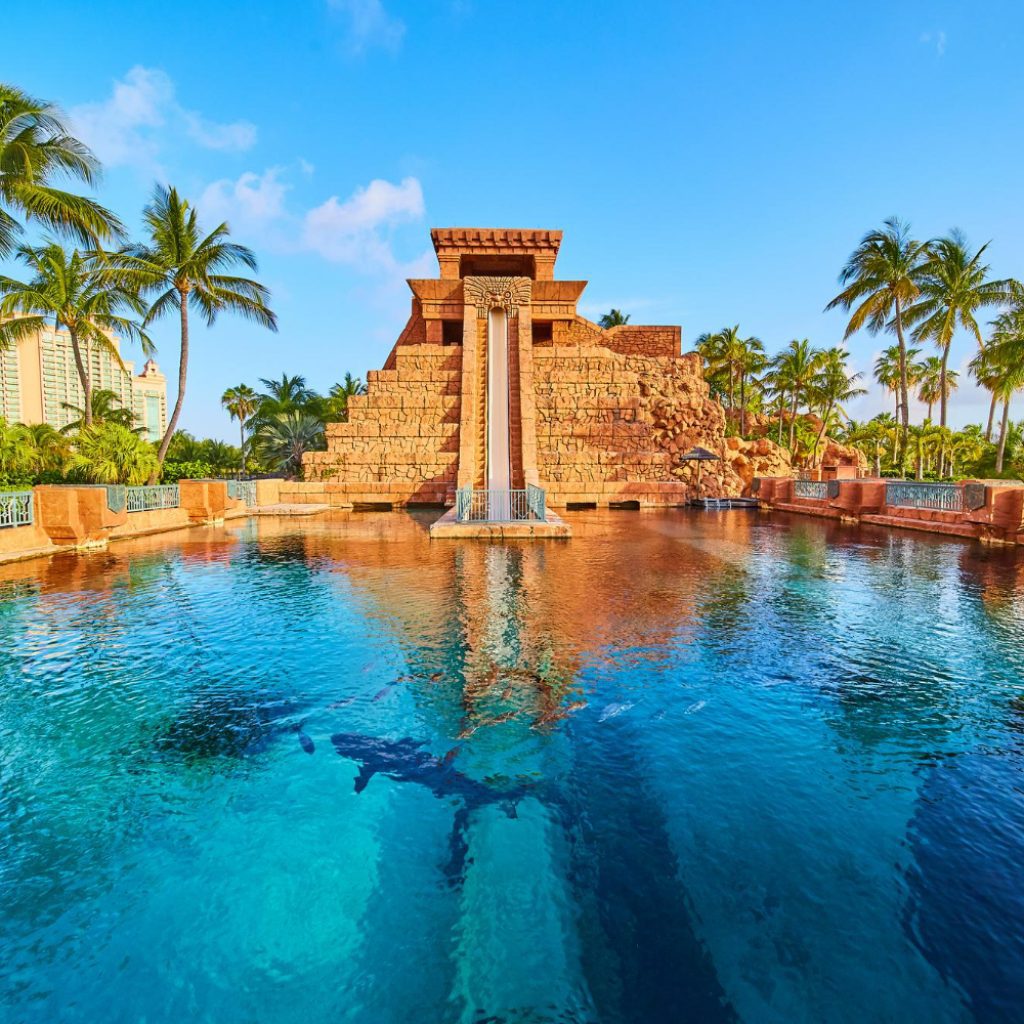 Atlantis, The Palm is a luxury resort located on the man-made island of Palm Jumeirah in Dubai. It is home to not one but two world-class water parks – the Lost Chambers Aquarium and the Aquaventure Waterpark. The Lost Chambers Aquarium takes visitors on a journey through the lost city of Atlantis, with its maze of tunnels and chambers filled with exotic marine life. The Aquaventure Waterpark, on the other hand, offers non-stop thrills and excitement with its record-breaking rides and attractions. From the rushing rapids of the Rapids of Ethiopia to the heart-stopping 27.5-meter drop of the Leap of Faith, there is something for every thrill-seeker at the Aquaventure Waterpark.
Palm Jumeirah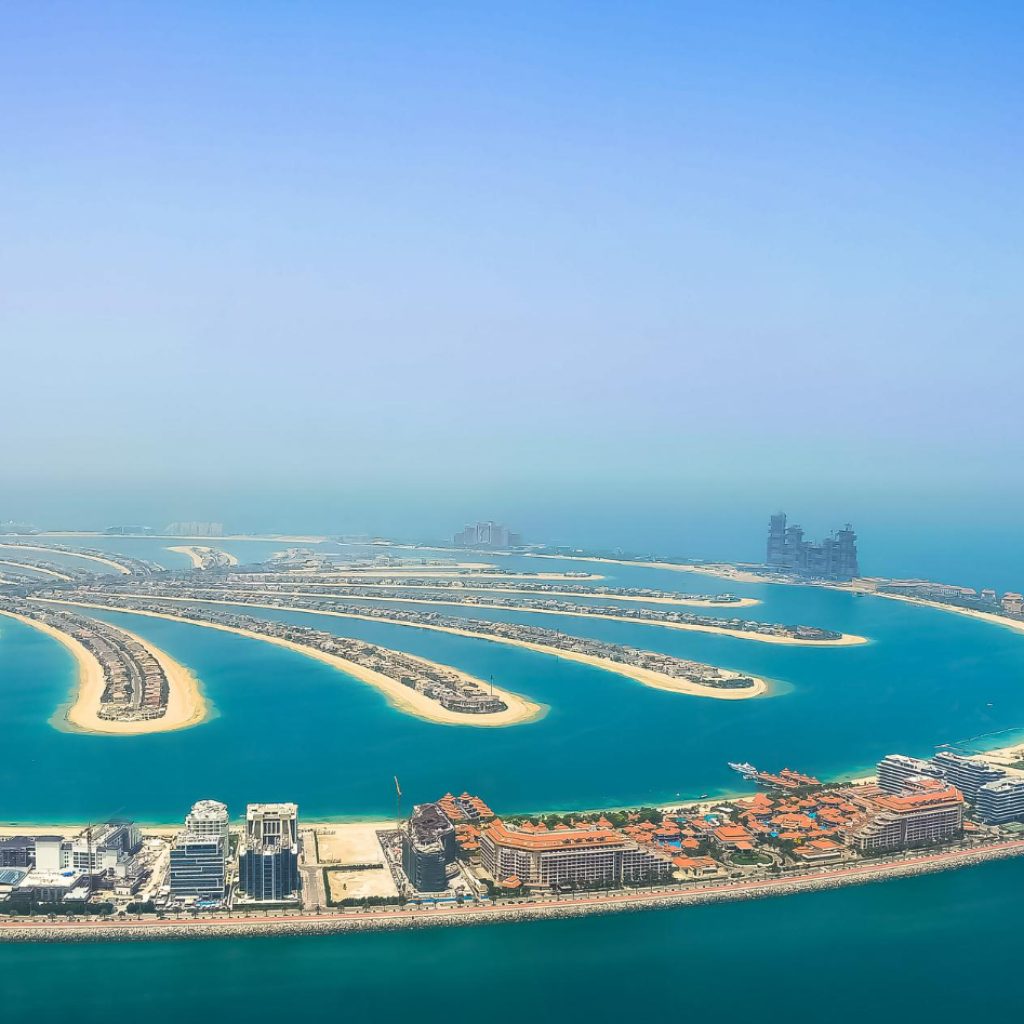 The Palm Jumeirah is a man-made island in Dubai that has become one of the city's most iconic landmarks. Shaped like a palm tree, this artificial island is home to some of the most luxurious resorts and a range of dining, shopping, and entertainment options. From its stunning white-sand beaches to its world-class restaurants and spas, Palm Jumeirah offers a luxurious escape from the bustling city.
Dubai Opera
The Dubai Opera is a state-of-the-art performing arts venue located in the heart of the city's downtown district. With its sleek, modern design and exceptional acoustics, it is the premier destination for world-class performances, from opera and ballet to concerts and comedy shows. Whether you're a fan of classical music, contemporary dance, or anything in between, the Dubai Opera has something for everyone. With its intimate seating arrangements and stunning stage, it offers a truly immersive and memorable entertainment experience.
To end on a beautiful note, Dubai is a city that never fails to impress its visitors. With its unrivaled blend of modernity and tradition, it's no wonder that millions of people flock to this incredible city each year. Whether you're looking for adventure, culture, or simply a relaxing break in the sun, Dubai has something for everyone. With Book My Bharat, you can experience the best of Dubai in style with customized travel packages tailored to your specific interests and preferences. So, what are you waiting for? Book your trip to Dubai today and discover the essence of this incredible city for yourself.